William Bond & Minerva Batson
William Bond was born in Beauford, Georgia, son of John Bond, SR. and Eleanor Peyton. William married Georgia Minerva Batson, daughter of Peter Batson, Jr. and Mary ?, May 08, 1802 in Washington County (Montgomery), Georgia.
1. William Bond, Jr.
2. Brantley Bond, born 1803.
A. Rankin Bond
B. Eliza Bond (Dale)
C. Jeremiah Bond
D. William Bond
E. Thomas A. Bond
F. Jackson Bond
G. Alexander Bond
H. Elizabeth Bond (Dale)
I. Jefferson Davis Bond
3. Bargel Bond, born May 03, 1806.
A. Peter Isham Bond; aka. Pate
B. Alfred Bond
C. Calvin Bond
D. Wesley Bond
E. Nancy Bond
F. Caroline Bond
G. Jerry D. Bond
4. Barney Bond
A. William Fortenberry Bond;aka. Florian
B. John Ethan Bond
C. Nelson Wesley Bond;aka. Pete
D. Mary Bond (Lowe)
E. Henry Bond
F. Nancy Bond (Slade)
G. Alexander Bond
H. Lewis Bond; aka. Louis
I. Jane Bond (Smith)
J. Annie Bond
K. Nelly Bond (Redmond)
L. Albert Bond
5. Elizabeth Bond, born 1810; died April 01, 1866; married John Dale.
6. Daughter
7. Daughter
8. George W. Bond
9. Sarah Bond (Dobson)
A. Lydia Dobson
B. Alfred Dobson
C. Thomas Dobson
D. Lavina Dobson
E. William Dobson
F. Caroline Dobson (Grantham)
G. Nancy Dobson
H. Matilda Dobson (Hancock)
I. Robert Dobson
J. James Dobson
K. Sarah Dobson (Saucier)
10. Minurva Bond (Hickman), born 1819
A. William Hickman, Jr.
B. John Jackson Hickman
C. Mary Hickman (Lott)
D. Rankin K. Hickman
E. Zilpha Jane Hickman (Bond)
F. Elizabeth M. Hickman (Breland)
G. A. G. Hickman;aka. Doss
H. Brantley B. Hickman
I. A. B. Hickman
J. Davis J. Hickman
K. Amarandia Hickman (Miles)
L. Albert Hickman
11. Mary Bond;aka. Polly (Hickman; Smith)
A. Jeanette Hickman
B. George W. Hickman
C. John E. Hickman
12. Son
13. Jane Bond (Hickman), born 1822
A. Elda Hickman (Bell)
B. John Samuel Hickman
C. Barney Hickman
D. William Hickman
E. Pompey Hickman
14. Daughter
15. John Bond; aka. Tiger
A. Thomas Ervin Bond
B. Henry Bond
C. L. Asa Bond
D. Missouri L. Bond (Spanks)
E. Fronia C. Bond
16. Daughter
17. Daughter
William Bond can be found in the Harrison County Mississippi 1850 Census on page 106-B; Dwelling number 505. This census was enumerated on the 12th day of September, 1850. The census shows William Bond, age 67, male, occupation as afarmer, and being born in North Carolina. The census also shows Zilpha Bond, age 40, female, born in North Carolina.
Please E-MAIL me with any additions or corrections.
HOME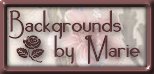 Copyright 2000 by gaye's genealogy-all rights reserved.